SERVICES
What Metabio has to offer
Go to for patients
for patients
Metabio's online platform offers the ability to patients with chronic or debilitating disorders, but also healthy individuals, to record, share and compare their health related data, track disorder progression in real-time and improve their lives and the lives of others. Adopt an active role in biospecimen research, donation & management.
Go to for Healthcare providers
for Healthcare providers
Healthcare providers and medical practices affiliated with Metabio andassociated with biorepositories and biobanks, are provided with a disorder specific EHR system, a Hospital MS tool and interoperaple HL7 or openEHR ontologically harmonized data.
Go to for Researchers
for Researchers
Metabio's system utilizes biospecimen collections under one real-time system. Creation of pools of disorder specific cohorts from multiple biobanks in different locations, even continents, will be we-accessible, integration-capable and exploration-friendly.
Go to for Biobanks
for Biobanks
Metabio's online platform collects stores and provides data associated with human biospecimens, through a streamlined service that increases efficiency and scientific value of biosamples. This web-accessible platform is: disorder-specific, researcher-accessible, integration-capable and exploration-friendly. Data are collected in a timeline procedure from separate sources.
Process Innovation in Biobanking Industry
Metabio is a biotech startup, founded in 2015 in Thessaloniki, Greece. Our web acessible platform collects stores and provides data associated with human biospecimens, providing a streamlined service that increases efficiency and value for the biospecimen industry.
The Metabio team
Status and Role in Metabio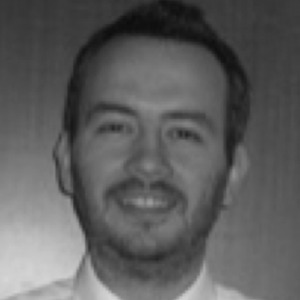 Panagiotis Katsaounis
Founder & CEO, Medical Geneticist
MSc, Medical Molecular Genetics MSc, Healthcare Management BSc in Genetics 5 years in Biomedical research 12 years in Commercial Retail
Elisavet katseli
Cofounder & COO, Economist
BSc in Economics MSc in Logistics MSc in Business Administration & Management Expertise in project management, experience in Human resource
Konstantinos Votis
Co-Founder & CTO, Engineer
Senior researcher in CERTH/ITI. PhD in Service Oriented Architecture and Semantic Interoperability between eterogeneous systems. MBA
Nikolaos Kaklanis
Co-founder & CIO, Engineer
Research Associate in the ITI, Virtual Reality technologies, 3D Virtual Environments, data mining, haptic and multimodal user interfaces, assistive technologies enhancing accessibility, internet technologies.
Triantafyllos Tsirelis
Co-founder & Senior Technical Manager, Engineer
M.Sc. High Performance Computing Systems Diploma, Electrical and Computer Engineering, Expert in machine learning, pattern recognition, fuzzy systems, neural artificial networks
Desislava Ivanova
Junior Scientific Manager, Molecular Biologist
MSc Translational Biology & Genetics, BSc Molecular Biology, Experience in Clinical Pharmacology and Biostatistical research
Advisory Board
Dr. Fay Betsou
Molecular Biologist, former ISBER President, current CSO at IBBL
Over 20yrs experience in molecular diagnostics, disease-oriented biobanking & biospecimen research, & 12yrs in ISO9001, ISO17025 application to biobanks.
Dr. Dimitrios Tzovaras
Director of ITI at the Centre for Research and Technology Hellas(CERTH).
Involved in more than 60 projects, funded by the EC & the Greek Ministry of Research and Technology. Member of IEEE, EURASIP.
Zisis Kozlakidis
ISBER President, 2017 – 2018, ICONIC Project Manager and Innovation Fellow (UCL)
Senior healthcare professional. Board and Committee Member on International organisations, Exceptionally high achieving with numerous awards in biobanking.
Angelos Manglis
CEO, Altlantis Research, VP, Atlantis Consulting Mgr, Adrion BAN, Investment and strategy consultant
Expert in Business Consulting & Financing, Experience in Medical Industry MSc Industrial Startegy and Technical Evolution,
Argyris Spyridis
CEO, Anthology Ventures, CEO Innovation Farm, Business strategy advisor
Expert in market sectors – SMEs and Startups Core specialties in strategy and tactics in finance, operations, and marketing.
Adriane Thrash
Partner Anthology Ventures & Innovation Farm, Innovation & Businness coach
Expert in company vision, go-2-market, customer communication & acquisition. Experience in USA market entries and social impact projects.
Learn more about the Different types of Samples we support